Commercial administration of the licensing of the goods and services of others; Offering business management assistance in the establishment and/or operation of restaurants; On-line ordering services in the field of restaurant take out and delivery;Organisation and conducting of product presentations; Restaurant franchising, namely, offering business management assistance in the establishment and/or operation of restaurants; Restaurant management for others;Sales promotion for others.



  Founded in the 1950s, Yinji sausage restaurant is a chain catering service enterprise mainly engaged in sausage, porridge and other delicacies. For many years, it is famous in Guangdong, Hong Kong and Macao for its traditional Bula intestines powder with excellent quality and delicious taste. Its intestines powder has won the evaluation of "white as jade, thin as paper, smooth and micro tough, and delicious taste". As early as the 1950s and 1960s, "Yinji intestines powder" was famous in Xiguan District of Guangzhou. After recent enterprise reform and innovation, Yinji intestines powder has a new one Development and new improvement, in the province of Hong Kong and Macao have a high visibility and good reputation, has become a synonym for the Guangzhou traditional Bula intestines powder.
With the continuous development of the chain store of Yinji intestinal powder, the social influence is expanding day by day, the popularity and reputation are gradually improving, the products are constantly improving and innovating, and Yinji intestinal powder has won many awards. With its high-quality food, good service and long-standing reputation, Yinji sausage shop has won good reputation among consumers.
In 1993, Mr. Ma Wanqi, vice chairman of the National Committee of the Chinese people's Political Consultative Conference (CPPCC) and a well-known figure in Macao, personally designated "silver intestinal powder" as the guest. In September 2000, Mr. Cai Lan, a well-known food columnist from Hong Kong and Macao, visited Yinji noodle shop in person and wrote his own title "taking intestines as king" to praise. In July 2005, Guangzhou Yinji intestinal powder store was selected as the first "Guangzhou top 100 catering enterprises". In 2002, Yinji "beef intestines, shrimp intestines and chicken porridge" was recognized as "Guangdong famous snack" by Guangdong Cuisine Association. In February 2003, Yinji "beef intestines powder", "fresh shrimp intestines powder" and "sliced chicken porridge" were recognized as "Chinese famous snacks" by China Cuisine Association. In September 2005, Guangzhou Administration for Industry and Commerce approved and announced that "Yinji" trademark is "Guangzhou famous trademark". In March 2006, Guangzhou Municipal Bureau of industry and Commerce awarded the title of "contract abiding and trustworthy enterprise" to Guangzhou Yinji sausage powder store. In February 2015, it was rated as "the best catering chain enterprise in Guangdong, Hong Kong and Macao". In June 2015, it was rated as "Guangdong time honored brand" by Guangdong time honored brand working committee. In March 2017, it was awarded as "Guangdong, Hong Kong and Macao food safety integrity unit" by China cooking association and Guangdong, Hong Kong and Macao cooking association. In recent years, six branches have been opened in Canada, Singapore and the United States. Yinji traditional Bula intestines powder has gone out of the country, been welcomed and appreciated by overseas diners, polished the signboard of Guangfu catering culture, and promoted Guangzhou snacks to go international. At the beginning of 2018, the best Asian food in Canada top 18 won the honor of "the best Asian food in Canada top 18" in the "Canada on the tip of the tongue" activity. In November 2018, "the 40th anniversary of reform and opening up of the catering industry in Guangdong · excellent catering brand".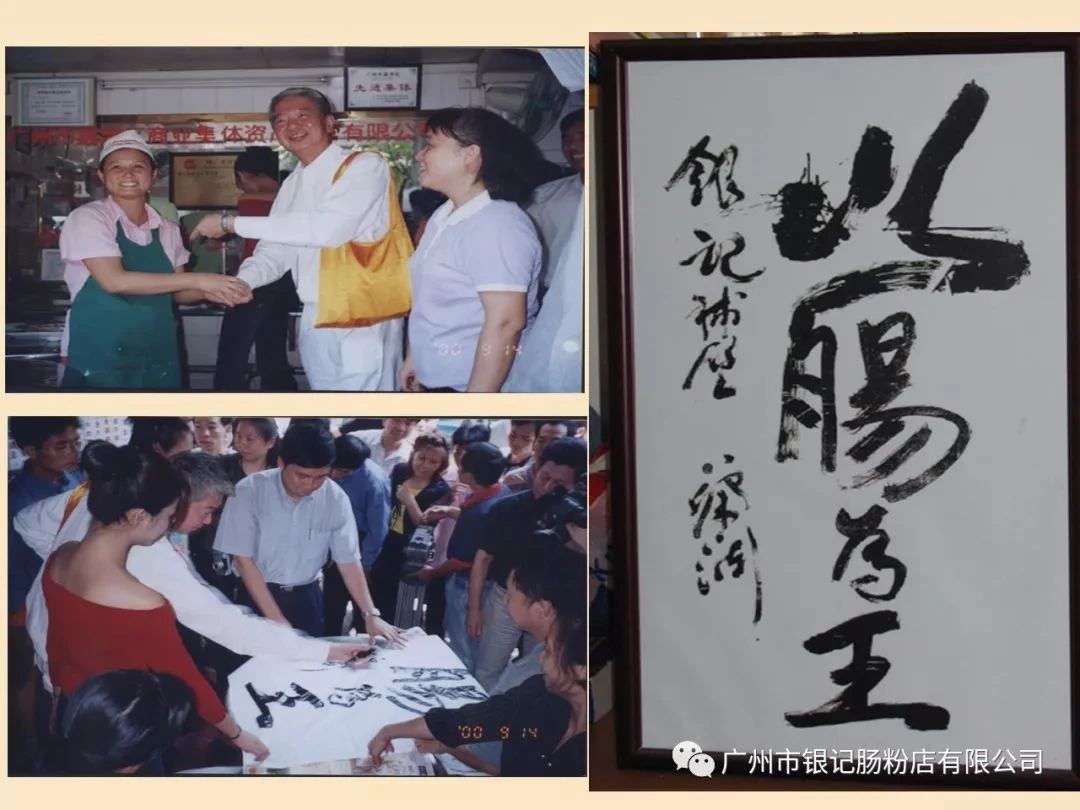 With a long history, a famous brand, excellent quality, super popularity and rich returns, smart people must not miss this opportunity to join "Yinji"!
1. Conditions: to join in a self-supporting restaurant or a newly opened restaurant, the license must be complete, covering an area of 100-150 square meters (the authorization fee must be increased appropriately if it exceeds 150 square meters). The franchisee must abide by the contract and abide by the credit, be willing to accept the terms of the franchise contract, and be willing to accept the management of the headquarters;
2. Franchise fee (domestic standard): ¥200,000 yuan of early service fee will be charged at one time, and another ¥120,000 yuan of management service fee will be charged every year ;
3. Deposit (domestic standard):
¥200,000
yuan
brand deposit (excluding interest);
4. Time: no less than five years;
5. Scope: Overseas, Hong Kong, Macao and Taiwan district ;
6. Contact time: Monday to Friday (except holidays), 9:00-12:00 a.m., 2:00-5:00 p.m
7. If you are interested in joining, please send the application report (including resume, work experience, ID card information, reason for joining, contact number, etc.) to our email address: 2439646218@qq.com, and we will make an appointment after review. Tel: 81049139
8. Contact person: Deng Sheng, Wu Sheng
Special reminder: in addition to the only one in charge of Guangzhou Yinyan Asset Management Co., Ltd., no other enterprise or channel has been entrusted by Yinji intestinal powder store to join in the agency. Please clearly identify and inform each other of the interested parties. If any enterprise or individual claiming to be the agent of Yinji joining is found, please report. (hotline: 81049139, 81049137; Email: 2439646218@qq.com)